How the Building is Run and Managed

Cooperative Members
The Cooperative is democratically controlled by the Cooperative Members, who elect the Board of Directors from the Membership.
Board of Directors
Five Directors elected from the Membership constitute the Cooperative Board. They are term limited to two consecutive two-year terms, half elected each year (two one year and three the next) by the Membership. The Board meets monthly and sets the day-to-day priorities and policies and manages the budget.
Cooperative By-Laws
The Cooperative By-Laws and House Rules govern the Board's powers. The By-Laws are the legal framework that govern the conduct of the cooperative. It determines the rules for electing the Board of Directors and their terms, duties, and responsibilities. Download a PDF of the By-Laws.
Occupancy Agreement and House Rules
Members' rights and responsibilities are largely determined by the Occupancy Agreement. The Occupancy Agreement applies uniformly to all Members of the Cooperative. It particularly is applied when a member decides to leave the Cooperative. The Occupancy Agreement is the proprietary lease that details the relationship between the Cooperative and its members and the rules for enforcing that relationship. House Rules govern conduct within the Cooperative, are slightly less formal, and can be amended by the Board. Download a PDF of the Occupancy Agreement and House Rules.
Day to Day Management
Belmont Chambers is professionally managed by The Mackin Group, which manages the finances and insurance requirements of the Cooperative and assists with the physical maintenance of the building. The Mackin Group also manages many other cooperatives and condominiums in the Boston area.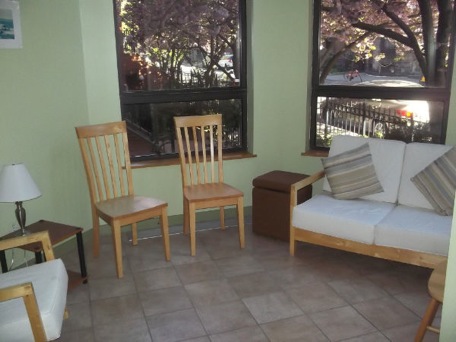 The Board meets on a monthly basis to manage the Cooperative's affairs. It approves the annual Budget, Membership applications, and conducts the general business of the Cooperative. The Board directs and relies on the property management company to perform the day-to-day tasks such as paying the bills and making necessary repairs. Coop Members are encouraged to attend and voice their opinions and concerns about the agenda. Unless an issue is particularly sensitive or requires executive session, we have found that consensus often settles issues more effectively than executive action.